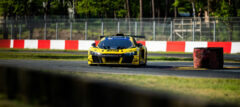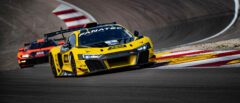 Fanatec GT2 European Series
Launched in 2015, the "GT Sports Club" is SRO's European Series exclusively reserved for Gentlemen drivers, categorized Bronze by the FIA. Suspended in 2020 due to the COVID-19 pandemic, the "GT Sports Club" is relaunched under the Fanatec GT2 European Series.
20-23 April 2023
Monza - Italië (IT)
26-27 May 2023
Red Bull Ring - Austria (AT)
16-17 June 2023
Dijon - France (FR)
22-23 July 2023
Algarve - Portugal (PT)
15-17 September 2023
Valencia - Spain (ES)
6-7 October 2023
Circuit Paul Ricard - France (FR)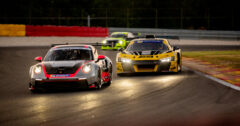 Belcar Series - Belgian Endurance Championship
Belcar is back! The mythical name that gained a solid reputation in Belgian national motor racing at the end of the 1990s is making its comeback.
13-14 May 2023
New Race Festival - Circuit Zolder (BE)
2-3 June 2023
Spa Euro Race - Circuit Spa-Francorchamps (BE)
24, 26-27 August 2023
24 Hours of Zolder - Circuit Zolder (BE)
23-24 September 2023
NASCAR Whelen Euro Series – Oschersleben (DE)
14-15 October 2023
American Festival Nascar - Circuit Zolder (BE)
Lead generation and business relationships
There is nothing quite like watching a supercar drive at high speeds, around the fastest race tracks in the world. It's breathtaking and terrifying at the same time, while also being one of the most advanced technological sports in the world.
Would you like to become a part of this world?